Meet the Natasha's Wood Foundation team
Board of Directors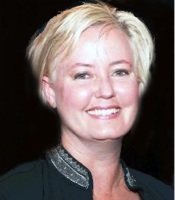 Fay Maddison
Natasha's Wood Foundation – Founder and Chair
Kristina Davis
Kelly Williamson
Lorraine Sammut
Executive Directors
Ambassadors
Mark Molloy – Senior Ambassador for Paramedic Families
Ruth and Veronica – Mother and Daughter Ambassadors for Veteran's families' children
Tricia Morey Hemcher – USA, Navy Veteran, spouse, social media support
Helen Belfanti – Executive Assistant to Fay Maddison (Fairy Web Mistress)
Kirk Ruthven – Web developer
His Majesty the King of Canada will be sent copies of our picture books. Her Excellency the Governor General of Canada will be presented with our picture books – and all Lieutenant Governors across Canada will be sent a copy of our picture books.
The NWF has been endorsed by Doctor Angela Bricker-Spears.
Fay Maddison was the guest speaker at the University of Ottawa Telfer School Executive MBA class.